Residences at The Lakes at Thousand Oaks

News
Over the past 25 years, we have been a proud part of the community with the properties we own and operate in the area including The Promenade at Westlake, Village at Moorpark and The Lakes at Thousand Oaks. We have taken great pleasure in bringing our neighbors together through beloved annual traditions like the Holiday Ice Rink here at The Lakes, our highly-anticipated Tree Lighting Ceremony at The Promenade, and many other programs and events.
We are excited to share that we recently submitted a request to the City of Thousand Oaks that would allow us to file an application to add a new residential apartment building to a portion of the parking lot on property. This is the typical first step for any new development project in the City.  On February 9th, several community members took the time to speak and share their thoughts about our proposal and the City Council approved our request to proceed with submitting an application for a new project.
Community remains at the core of our beliefs, and we understand you might have a few questions — we are here to answer them! Read on to learn more, and subscribe to receive the latest information.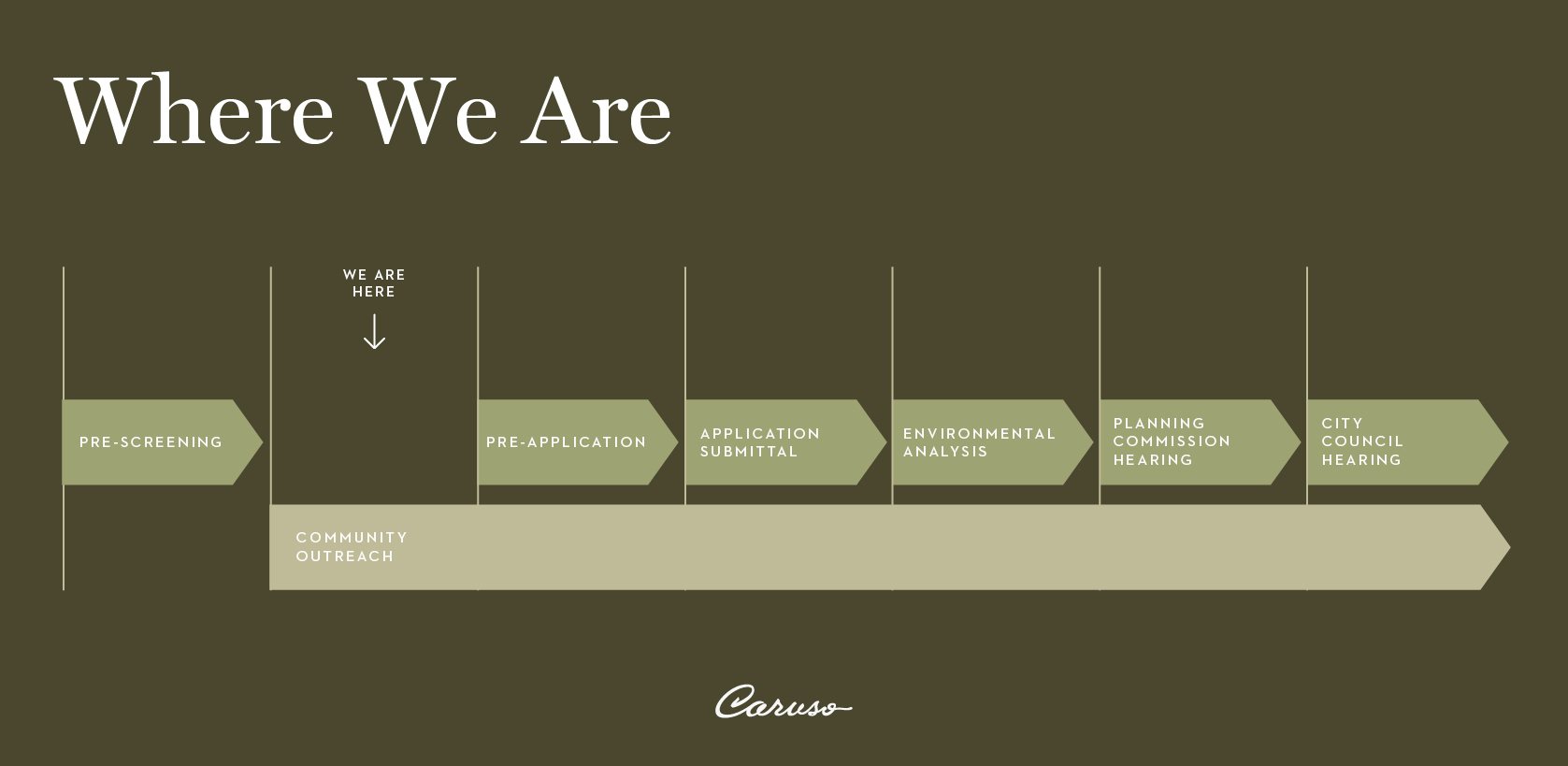 We'll keep this updated so you can follow along on our journey! 
We'd Love to Hear from You
This new project will be crafted together with input from the community to ensure that it becomes a source of pride, fulfilling the needs of Thousand Oaks and ensuring a seamless integration into The Lakes existing development. We need you to make that happen!
If you live, work, or simply enjoy visiting Thousand Oaks, we would love to hear from you directly and encourage you to reach out to us at thelakesinfo@caruso.com. We look forward to engaging extensively with the Thousand Oaks community and our local leaders – listening carefully to all thoughts and ideas.
What inspired Caruso to build residences now?
We have been asked this question frequently, and the answer is simple: Our vision for The Lakes at Thousand Oaks has always been for it to be part of a thriving and vibrant downtown for the community.
Over the last several years, the City of Thousand Oaks and surrounding community have continued to underscore their commitment to strengthen the downtown and create a pedestrian-friendly civic center. The added housing will help meet the demand that continues to be generated by the area's growing bio-pharmaceutical and tech industries, furthermore strengthening the local economy while complementing the city's efforts to stimulate businesses along Thousand Oaks Boulevard.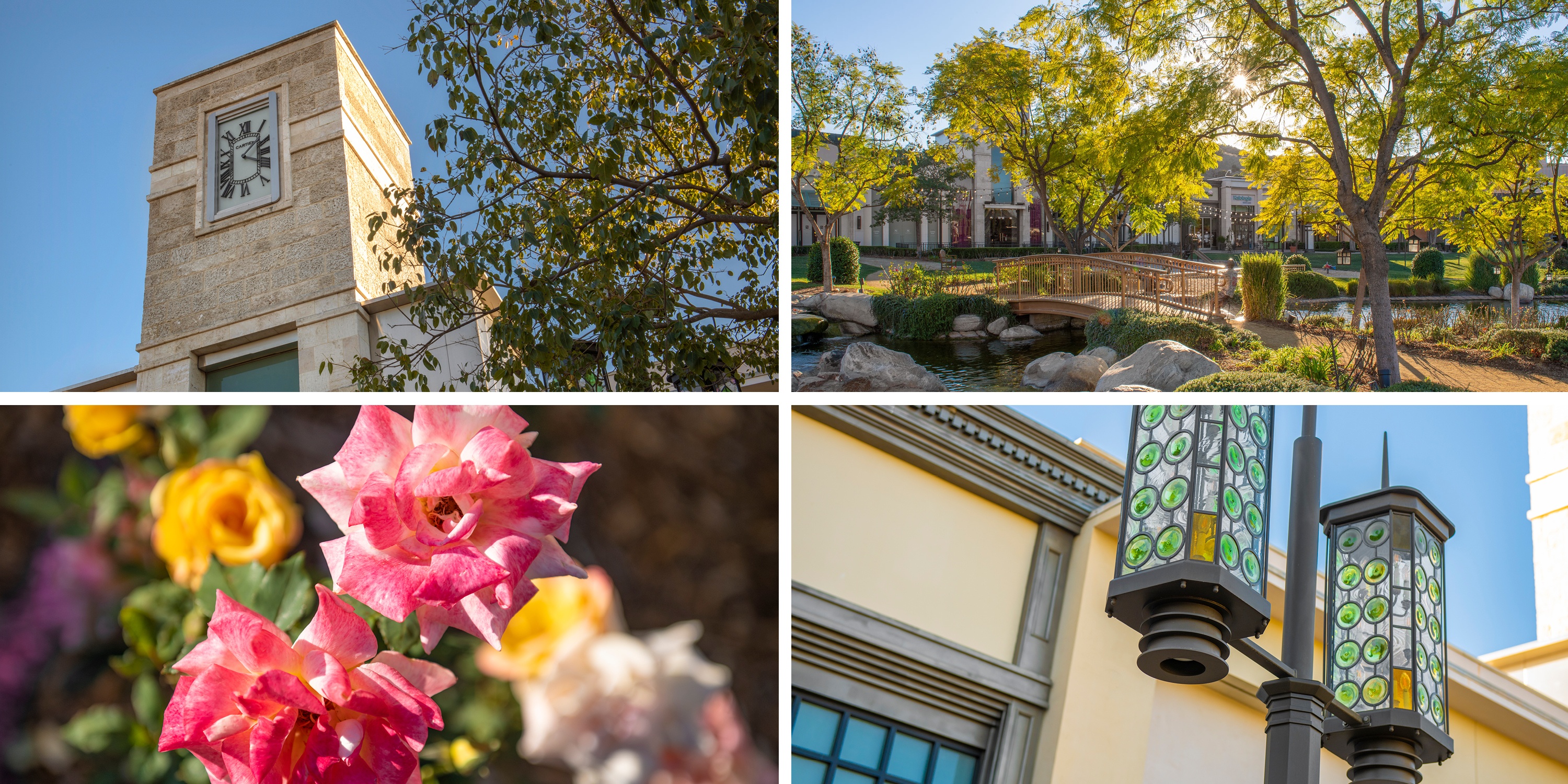 How does a residential aspect benefit The Lakes at Thousand Oaks? How does it benefit its future residents and the community?
We know that the City needs housing and it plays a key role in attracting and retaining its employers. However, bringing residences to the property is about more than just creating high-quality housing. Our goal is also to attract people to the heart of this beautiful city, driving it closer to the flourishing town center that was originally imagined by Thousand Oak's civic leaders and the community.
Are there any other planned developments or new tenants coming to The Lakes at Thousand Oaks?
Our tenants are very excited by the possibility of incorporating residential at The Lakes at Thousand Oaks. Some of our tenants include Lassens Natural Foods & Vitamins, Kalologie Skincare, SunLife Organics, California Pizza Kitchen and P.F. Chang's and we are currently in the process of discussing some exciting new tenants we believe the community will benefit from and enjoy. The addition of residences will bring a new synergy to the property that drives demand for community-serving tenants that enhance the surrounding area. Our goal is to meet the needs of residents and guests alike with a mix of shops and restaurants to be cherished by all.
How will this impact the green areas and open spaces on the property?
We have always been committed to creating and maintaining beautiful, open areas for the community to enjoy. The addition of residential units will have no negative impacts on those spaces – we aim to enhance the experience of visiting The Lakes, not detract from it. The landscape and park settings have been, and will continue to be, mainstays of this City gem.


Will the Project include Affordable Housing?
As discussed with City Council, we are committed to including affordable housing as part of the project. The details of an affordable housing component will be determined as we move forward in the process.
Will the Project include green building elements?
Sustainability is paramount to our company and we continue to look at new ways to increase building efficiency and reduce our carbon footprint. For example, we have retrofitted many of our properties with electric vehicle charging stations, which has been a wonderful amenity to our residents and guests and helps to reduce greenhouse gasses. As we move through the process, we will be working with green building experts to ensure the project is sustainable.
What other properties has Caruso recently developed? Any plans for more?
Over the past couple of years, we have opened two award-winning destinations — Palisades Village in Pacific Palisades, and Rosewood Miramar Beach in Montecito.
Opened in September 2018, Palisades Village quickly established itself as a local destination and neighborhood favorite. The property was shaped through hundreds of conversations and meetings with the community, and the revitalization is designed to respect and honor Pacific Palisades' history. Situated in Southern California's sunny and stylish Pacific Palisades, this bespoke walkable village is home to over 40 uniquely curated boutiques, entertainment and fresh-food experiences.
Rosewood Miramar Beach is a hotel and resort in Santa Barbara's remarkable Montecito community designed with style, grace and glamour, preserving a rich heritage and remaining forever timeless. It features 161 guestrooms, garden bungalows and beach-view suites. "Rosewood Miramar Beach is the culmination of years of hard work and dedicated service to the Montecito community. What makes Miramar Beach so special, beyond the incomparable setting, is its history as a beloved icon of hospitality — it's simply embedded in the land." – Rick Caruso