Residences at The Lakes at Thousand Oaks

News
We are thrilled to share that in November 2021, with overwhelming community support, City Council voted to approve our request to add a new residential building to a portion of the parking lot at The Lakes at Thousand Oaks. The proposal was shaped by months of meetings with local residents and neighbors who took the time to provide us with invaluable feedback and ideas. The community input that helped craft this proposal will ensure that it becomes a source of pride, fulfilling the needs of Thousand Oaks and ensuring a seamless integration into The Lakes at Thousand Oaks.
Over the past 26 years, we have been a proud part of the community with the properties we own and operate in the area including The Promenade at Westlake, Village at Moorpark and The Lakes at Thousand Oaks. We have taken great pleasure in bringing our neighbors together through beloved annual traditions like the Holiday Ice Rink here at The Lakes, our highly-anticipated Tree Lighting Ceremony at The Promenade, and many other programs and events. We are strongly committed to Thousand Oaks and look forward to the future!
We'd Love to Hear from You
Our entitlement process is complete, but our engagement with the community never ends and we would love to hear from you. If you live, work, or simply enjoy visiting Thousand Oaks, we encourage you to reach out to us at thelakesinfo@caruso.com. We look forward to continuing to engage with the Thousand Oaks community and our local leaders – listening carefully to all thoughts and ideas.
What stage of the project are you on? What can we expect to see next?
Immediately following Council approval, we entered our design phase, where our design team collaborates with the many different disciplines that are involved with bringing our vision to life including: architecture, interior design, engineering and landscaping. This is a critically important and highly detailed process that will help ensure that the final product is perfect in every detail. We expect that this will take a good portion of 2022 to complete and our hope is to commence construction in the beginning of 2023.  We look forward to keeping our neighbors and the community informed on our progress along the way – you can subscribe to our mailing list here.
What inspired Caruso to build residences now?
Our vision for The Lakes at Thousand Oaks has always been for it to be part of a thriving and vibrant downtown for the community. Over the last several years, the City of Thousand Oaks and surrounding community have continued to underscore their commitment to strengthen the downtown and create a pedestrian-friendly civic center. The added housing will help meet the demand that continues to be generated by the area's growing bio-pharmaceutical and tech industries, furthermore strengthening the local economy while complementing the city's efforts to stimulate businesses along Thousand Oaks Boulevard.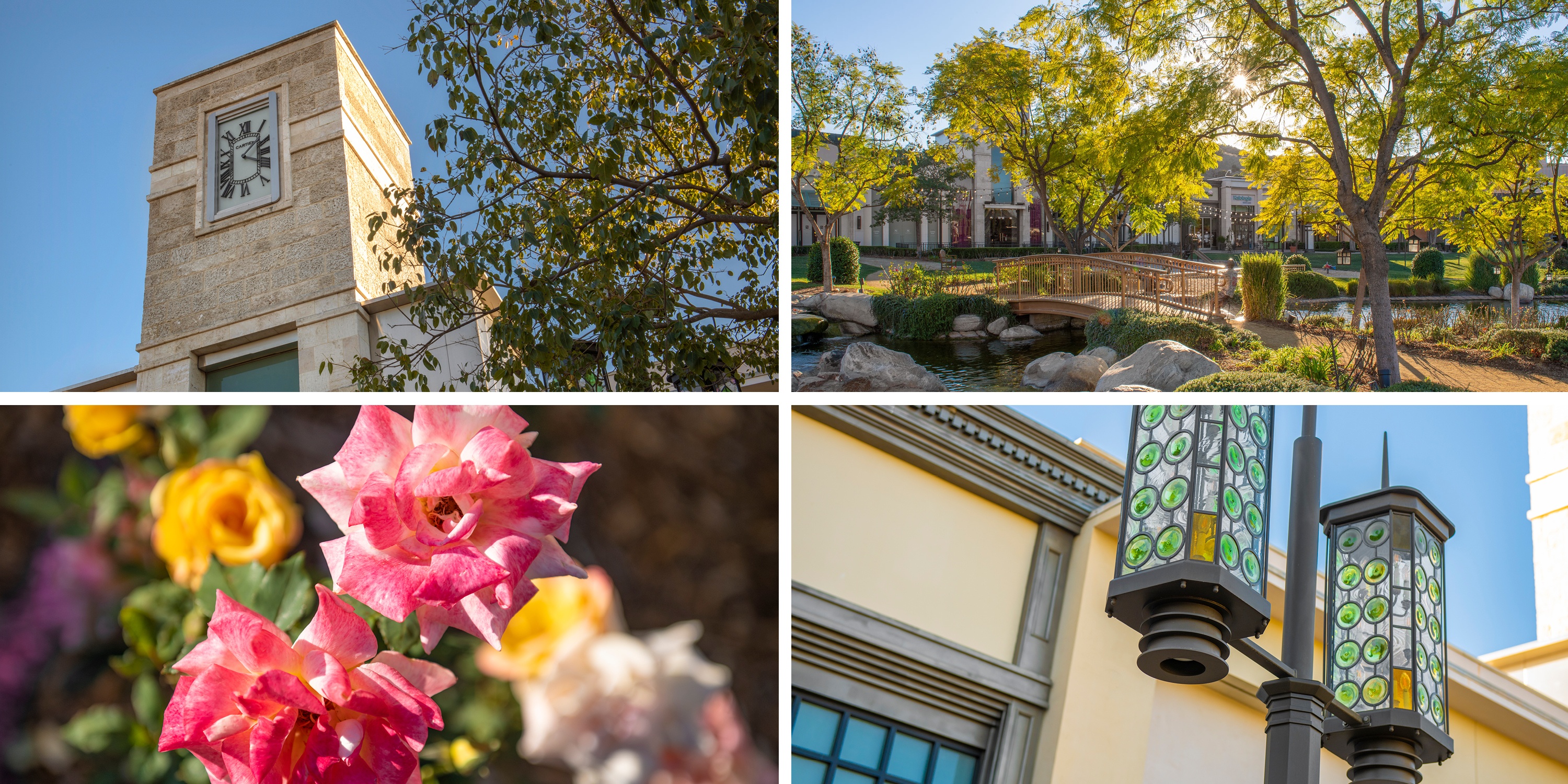 How does a residential aspect benefit The Lakes at Thousand Oaks? How does it benefit its future residents and the community?
We know that the City needs housing and it plays a key role in attracting and retaining its employers. However, bringing residences to the property is about more than just creating high-quality housing. Our goal is also to attract people to the heart of this beautiful city, driving it closer to the flourishing town center that was originally imagined by Thousand Oak's civic leaders and the community.
Are there any other planned developments or new tenants coming to The Lakes at Thousand Oaks?
Our tenants are very excited to see the new residences come to The Lakes. Additionally, when we announced the concept of adding residential to The Lakes, many coveted brands and businesses reached out expressing their support and interest. We know that the community will benefit from and enjoy the new tenants that choose to join us at The Lakes, that will no doubt bring a new energy to the property and enhance the surrounding area. Our goal is to meet the needs of residents and guests alike with a mix of shops and restaurants to be cherished by all.
How will this impact the green areas and open spaces on the property?
We have always been committed to creating and maintaining beautiful, open areas for the community to enjoy. The addition of residential units will have no negative impacts on those spaces – we aim to enhance the experience of visiting The Lakes, not detract from it. The landscape and park settings have been, and will continue to be, mainstays of this City gem.
Does the Project provide community benefits?
In addition to the benefits that the Project will bring such as a more activated downtown, lively civic center, dynamic retail center and much-needed housing, we committed to including a robust community benefits package. As we engaged with the City, it became clear that there was a strong preference for them to create an ongoing revenue stream that the City would use to fund any number of priorities at its discretion. To that end, we negotiated a community benefit payment of $79,365.08 per unit to be paid over the course of 35 years.
Will the Project include green building elements?
Sustainability is paramount to our company and we actively look to increase building efficiency and reduce our carbon footprint. For example, we added electric vehicle (EV) charging stations to many of our properties, which has been a wonderful amenity to our residents and guests and helps to reduce greenhouse gasses.
That is why the new residential project includes a robust green building package. A few highlights are shown below:
50% of the parking spaces in the new residential garage will be EV ready and 25 spaces will be operational upon opening. As demand increases, we are committed to building out additional spaces.
Bicycle parking will be provided along with charging stations for electric bicycles.
Pedestrian pathways with provide interconnectivity & enhanced connection to Thousand Oaks Boulevard and the Civic Center.
The residential rooftop and east motor court canopy will include photovoltaic panels to capture solar energy and help to offset the building's energy consumption.  Additionally, we will use solar energy to pre-heat hot water.
A battery storage system will allow us to use solar energy to power some building systems in the event of a power outage and the batteries will also be used to store energy harvested from the photovoltaic panels during the day.
The building will include energy-efficient & sound-reducing double-paned window/glazing systems, insulated exterior facades and roofs, and energy efficient lighting systems for maximum energy efficiency.
Electric heat pumps will provide heating and cooling throughout the building.
A reflective roof membrane (aka "cool roofs") will reduce the urban heat island effect.
The project will partially capture rainwater via a Permavoid Drainage System on the landscaped pool podium level which will be treated and used for irrigation.
The building will be surrounded by landscape to create a park-like setting with the inclusion of newly planted mature trees.
A comprehensive solid waste refuse program will separate rubbish, recyclables and organic matter.
MERV 13 air filters will be installed for common area usage that meets or exceeds the highest standards for air filtration and "low" or "no-VOC" (volatile organic compounds) materials and finishes will be used throughout the building to reduce the use of toxic chemicals and improve indoor air quality.
Low flow plumbing fixtures (such as water closets and urinals) and fittings (faucets and showerheads) and environmentally-friendly landscaping will be installed to reduce potable water consumption.
As we continue into design, construction, and ultimately operation, we will continue to seek out opportunities to reduce our footprint and enhance the community.